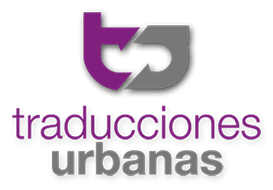 Translation Professional House
Traducciones Urbanas is a team of accredited and professional translators and interpreters with a large experience.

We offer professional translation services of legal, technical and scientific documents as well other services such as interpretation, writing and proofreading.

We take care of the corresponding legalizations (before CPTCBA).
CONTACT US
Traductora Pública Silvina V. Lambruschini
Av. Presidente Roque Sáenz Peña 846 (Diagonal Norte) Floor 1 Office 110, Capital Federal, Argentina
Cell Phone: 15-6607-3040
info@traduccionesurbanas.com.ar
Monday to Friday from 9.00 am to 4.30 pm.

Translations
The translation service can be a sworn or simple translation. We specialize in English, Portuguese, Italian, French and German which are the most required languages but you can also consult us in other languages as we have a network of professionals and we work as a team. Below we list the two types of translations and documents.
Sworn Translations
Certified translations are official documents and are translated by a sworn translator. A certified translation includes a reading at the end for legalization purposes to certify that the document is the true and accurate translation from the source language to the target language.
This service includes the following documents:
Birth, death, marriage and divorce certificates.
Passports and other personal documents.
Syllabus, certificate of studies, transcript of records, degrees, diplomas and other documents related to education.
Legal documents (power of attorneys, minutes of Shareholders´ meetings and Board of Directors´ meetings, commercial documents, contracts, By-laws, and other corporate documents of any kind).
Technical and Scientific documents, patents, intellectual property, copyright, testaments, sentences, letters rogatory and balance sheet.
Regulatory documents.
We take care of the corresponding legalizations (before CPTCBA) and deliveries within Capital Federal to avoid this additional paperwork to our clients. We only request the legalization fee to be paid in advance to the payment and delivery of the translation.
Technical, Scientific and Literary Translations
We use a specific glossary and terminological base for each client. We have a direct and personalized contact with each client.
Areas of expertise:
LEGAL: Administrative law, letters and provisions of regulatory entities, regulatory texts (laws, decrees and resolutions), legal opinions, documents to be submitted to the court or at extra-judicial proceedings (administrative proceedings, mediations, etc.). Expert witnesses opinions at court. Representation, arbitration, meeting of creditors and bankruptcy proceedings, business administration, civil proceeding law, criminal proceeding law, constitutional law, corporate law, family law, finance, insurance, criminal law, labor law, real estate law, contracts, taxes and economy. Documents related to trademarks, patent and intellectual property and other branches of law.
ECONOMY AND FINANCE: Financial and accounting documents, trust agreements or agency agreements, notes and negotiable obligations and securities of any nature whatsoever. Loan agreements, banking press releases and financial statements of companies.
COMMERCIAL: commercial letters, CVs, introductory letters, brochures, catering services, menus, authorizations.
MEDICINE: Dermatology, cardiology, flebology, vascular surgery, specialized articles and lectures for presentation in congresses and seminars, drug product prospects, technical reports, manuals of high complexity equipment. Other branches of Medicine.
TECHNICAL: automotive, electronics, biotechnology, information, telecommunication, oil, gas, mining, metallurgic and steel, transport, logistics, government bids, technical manuals, ISO/IEC 17025, ISO 9001:2000 quality manuals.
LITERARY: books, manuals, novels, short stories, plays, newspaper articles, magazines, reports ad letters.
SOFTWARE AND WEBSITES
Our languages
English
Portuguese
Italian
French
German
Finnish
Dutch
Danish
Swedish
Norwegian
Arabic
Czech
Polish
Turkish
Russian
Byelorussian
You can also ask for other languages.
Work method
In Traducciones Urbanas we have a work method for our translation projects that consists of the following steps: presentation of the material by the client (via mail or in person in the office), evaluation of the work, quotation, approval by the client , reception of the material and payment of the advance, translation, control and revision and final delivery. We guarantee a high quality translation work whose final format reflects the original. All these stages are included in our translation rates.
Ethics

Ethics

We are strongly committed to professional ethics assuring the highest confidentiality in all our jobs.

Send us a message

Quality

Quality

In the delivery of our work

Punctuality
INTERPRETATION SERVICES
In the first place, it is essential that the difference between translation and interpretation be clear. The communication channel of an interpretation is oral, while the sworn or simple translation channel is always written.
In this section we want to provide information about our Interpretation Services.
Judicial Offices:
- Intepreter in notary offices, Home Office, judicial offices and other public offices (customs, airport, etc). Interpreter in oral trials, prisons, or other police offices and Penitentiary Services.

Simultaneous Interpreters:
- These performers are professionals in translating simultaneously in a conference or lecture. They usually work with another interpreter simultaneously, taking turns as the required hours.

Consecutive Interpreters:
These performers are professionals specialized in translating consecutively during a conversation between two or more persons in a business meeting:
CONFERENCES
SEMINARS
MEETINGS - CONFERENCE CALLS
EVENTS
Contact Us
Other Services
Writing
Traducciones Urbanas offers a service of writing technical, scientific, literary and commercial documents such as e-mails, letters, CV, reports, monographs, proposals, etc.
Proofreading and style correction
We also offer a service of proofreading and style correction of texts. These services include the proofreading of various aspects of a document: the proper punctuation, grammar, the writing, style and the syntax of source text.
Errand services at Colegio de Traductores Públicos
Some of our clients
Clients
Quotation Form
Please, fill in the following form and send the document for quotation attached. In case that it is not possible to send the document via mail, it should be taken personally or sent by post to the contact address. Our fees depend on several factors: volume of translation, kind of translation and due date. This is valid for 15 consecutive days.
Our means of payment are as follows:
Traducciones Urbanas usually requests a down payment and the balance is paid when the final product is delivered. However, we are always ready to talk to you to suit your special needs.
* Transfer or bank deposit
* Cash
* By cheque dated on the delivery day (within the Argentine Republic)
* Western Union

Contact Us
Av. Presidente Roque Sáenz Peña 846 (Diagonal Norte) Floor 1 Office 110
Capital Federal, Argentina

Phone: 15-6607-3040

info@traduccionesurbanas.com.ar

From Monday to Friday: 09AM to 04:30PM.

If you would like to join the team of translators, please send your CV to: rrhh@traduccionesurbanas.com.ar

Contact Us!